How to do Affiliate Marketing on Pinterest [2021 Guide]
If you are doing a spot of affiliate marketing, then Pinterest is a fantastic site to use.
In fact, if you use Pinterest properly, you could start to generate commissions within a day or two.
The problem is that most people don't actually know how to use Pinterest for affiliate marketing. That is where we come in. We want to give you a brief overview of how to do affiliate marketing on Pinterest.
Follow this guide, and you will be creating your first pins, and earning your first affiliate commissions in next-to-no time at all.
What is Pinterest?
Part of the reason why people do not know how to use Pinterest is because they don't actually know what the site is about.
We must admit, for an outsider it can be pretty confusing. There is no other site like it.
We prefer to think of it as a hybrid image search engine and social media website. People share their favorite content online in image form. This content can either be discovered by following somebody that you like, or using the in-built search engine.
Obviously, to use Pinterest you are going to need to have a Pinterest account. You should have a separate Pinterest account for each of the niches you operate in.
It will make learning how to do affiliate marketing on Pinterest a lot less complicated.
You don't need to produce content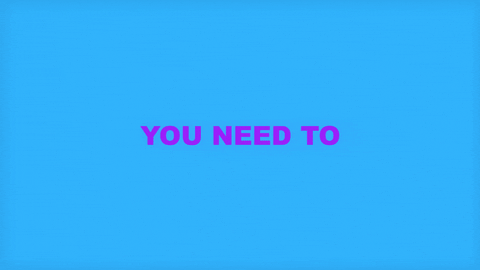 One of the wonderful things about affiliate marketing on Pinterest is that you do not actually need to produce any content.
You just share your affiliate links on the site. Of course, there are some affiliate programs that won't work on Pinterest.
For example; you won't be able to promote Amazon Associate products there. However, you should be able to promote the vast majority of affiliate programs that you stumble across.
Since you are just sharing a link and an image, you don't need to write a single word. This is why earning money with Pinterest is so fast.
You may need to do a bit of keyword research, though. More on this in a short while.
Pinterest Pin Boards
The bulk of your clicks will come from boards on Pinterest. You can think of these as akin to Facebook groups.
Each board is centered around a specific topic. You can also create your own. We suggest you do a combination of both.
Find boards that are relevant to your niche, and create boards that people can follow. This should give you a nice bit of traffic to your affiliate offers.
Don't forget; when you are making your own boards, you should write a quality description for them.
Don't forget to include keywords. It will be how people find your board.
Over time, as your own personal boards become more popular, you may not need to focus on group boards as much.
However, it will be a long while before you get to this point.
Posting your Pins
Each post on Pinterest is called a 'pin'. Whenever you include a pin, you will need to include the following information:
The website URL (this will be your affiliate link)
A description
An image
Surprisingly, the image is more important than you may think. In fact, a quality image can mean the difference between success and failure.
Although, more on that in a short while. We want to talk a little bit about each of these elements and how you can ensure the greatest chance of success when affiliate marketing on Pinterest.
The URL of Your Pin
For this method, we suggest that you link directly to your affiliate offers.
It is quick and easy, and will generate you commissions with the minimum amount of effort.
However, if you want to start promoting products on certain networks (i.e. Amazon Associates), then you may want to build your own website up and pack it with content.
In the long run, this may actually be a lot more beneficial to your affiliate marketing. This is because you will be able to utilize other ways to generate traffic too.
The Description of Your Pin
Keep your description relevant. This means with a few keywords (don't go overboard), and a decent description about what the link is.
It is the description which will allow your URL to be found through the standard Pinterest search, so you need to make sure you include quality information. Obviously, do not go overboard with the description.
A few dozen words is more than enough. You aren't writing a blog post here.
Just as a note; if you are promoting an affiliate product directly, then you will need to write a disclaimer in the description which states it is an affiliate link.
This is a legal obligation. Simply writing 'this is a sponsored post' should be more than enough, although you may want to keep an eye on whether Pinterest makes any changes here. They are not the biggest fans of affiliate marketers.
The Image of the Pin
The image will need to be eye-catching. Pinterest is a visual search engine, after all. Include images people want to look at.
Not bland pictures. We suggest that you go through the boards for your niche and see what they are posting. You will want something in roughly the same style.
Our biggest suggestion here is to ensure that your blog posts are long skyscraper images. Do not go for squares.
They do not get 're-pinned' as much. Skyscraper images stand out a lot more. You may need to do a little bit of experimentation to see which size works well for you.

Keep sharing images on Pinterest
If you want to be successful with affiliate marketing on Pinterest, then you need to ensure that you keep sharing images on the website. 10-20 posts per day will have those affiliate commissions rolling in before you know it.
You may even want to post the same image and link several times, but with a different description each time.
This will allow you to target different audiences.
Honestly, Pinterest is such a quick way to make money with affiliate marketing, you have literally no excuse not to be doing it.
You May Like: