9 Best NFT marketplace for Artists
A non-fungible token, also called NFT, is a unique, one-of-a-kind data unit of digital ledger that can be purchased and owned by one entity or person at a time.
Any digital asset, e.g., songs, music, art, video, photographs, can be represented as NFTs. They use Blockchain technology to create a public proof of asset ownership that can be verified easily.
This protects the uniqueness of digital assets and prevents counterfeit versions of them.
NFT Marketplaces – A place for art
NFTs have been used for a long time, but they soared in popularity in 2021.
Record-breaking purchases such as the $69 million auction of Beeple painting have created awareness about the potential of NFTs as investments.
It is expected to grow at a rapid pace in the coming years. The best exchange to buy NFT comes in different varieties.
Some are general marketplaces, while others focus on a niche area such as art, music, etc. Some platforms require artists to register and apply, while others are open to the public.
Here in this article, we give you the best NFT marketplace for artists based on ease of use, user size, popularity, onboarding process, etc.
1. Popular marketplace by volume: OpenSea
OpenSea is the first peer-to-peer NFT marketplace that has helped artists monetize their work. It has now become the largest NFT marketplace featuring art, music, games, etc.
The platform supports ERC-721 and ERC-1155 tokens.
The creators receive royalties every time a consumer purchases NFT from their platform. It is one of the best NFT marketplace for artists.
The best NFTs to buy on OpenSea include metakong, cryptochicks, etc.
Why use OpenSea?
Easy for beginners to start
24X7 Support available for issues and queries
2. Marketplace for exclusive art: SuperRare
SuperRare is an artist-friendly platform with a number of tools for creators to create NFT assets. It is also the best NFT marketplace for artists for return on investment.
Artists can publish their work and market it easily on this platform. Every asset in this platform is encrypted and monitored in the blockchain. It also has a social network that enables artists to market their work.
It is very easy to track the ownership record in SuperRare platform. You can buy the best new NFT from this platform.
SuperRare operates exclusively on the Ethereum blockchain. It takes a low commission of 3% per transaction. This platform specializes in single edition exotic artwork, thus making it lucrative for artists.
Why use SuperRare?
Very intuitive user interface
Stellar collection of rare art pieces
3. Unique art Marketplace: Rarible
Rarible specializes in Art NFTs. If you want to showcase rare and unique digital art and collectibles, then Rarible is the right place for you. You can buy and sell any artwork available in the marketplace.
It is stored in a secure digital wallet. You can also link your own digital wallet to your account.
Rarible is the best NFT marketplace for artists and beginners as it is easy to use. Some say it is even better than opensea in ease of use.
Why use Rarible?
Has a large collection of rare art and collectibles
Easy for artists to sell art
Easy onboarding for beginners
4. Marketplace for Binance enthusiasts: BakerySwap
Bakeryswap is a new NFT exchange based on the Binance Smart chain compared to other platforms based on Ethereum.
This is a small exchange that is gaining a lot of traction from creators and consumers alike. This platform is simple to use and requires only a MetaMask wallet for sign up.
The only limitation is that you can only purchase NFTs minted on the Binance Smart chain. It cannot be used for NFTs minted on Ethereum. This is the best NFT marketplace without a gas fee for transactions.
Why use BakerySwap?
Low gas fees
Highly secure transactions
Allows users to earn NFTs through games
5. Large collectibles Marketplace: Foundation
Foundation is a digital marketplace where artists can conduct virtual events and exhibitions for art enthusiasts. The artists need to register on the platform before starting to sell NFTs. Primary sales give 85% commission, and secondary sales add another 10% profit.
This is one of the best NFT marketplace for artists, photographers, musicians, and video producers. It has a large collection of NFTs for purchase. The creators of the foundation platform have earned more than $40 million since its inception in Feb 2021.
This website made headlines when Nyancat was sold for 300 ETH (approx.. $850K).
Why use foundation?
Large collection of NFTs
Easy to navigate and clean user experience
6. Best Marketplace for minting art: Mintable
Mintable enables you to easily buy, sell and produce NFT art on the blockchain. It started in 2018 and supports Ziliga and Ethereum NFTs.
This platform has a wide variety of NFTs in collectibles, art, music, and other categories. You can find the top NFTs on the home page. There are three product types: standard, gasless and printable.
The commission for gasless is 2.5%, the standard is 5%, and the printable is 10%.
This platform supports DAO enabling community-based governance. Mintable Pro members get additional perks such as advertising options and custom stores. Mintable is one of the best nft marketplace with low gas fees.
Why use Mintable?
Easy onboarding process for artists
Quick and efficient process for minting
7. Unique offering from Binance: Binance NFT exchange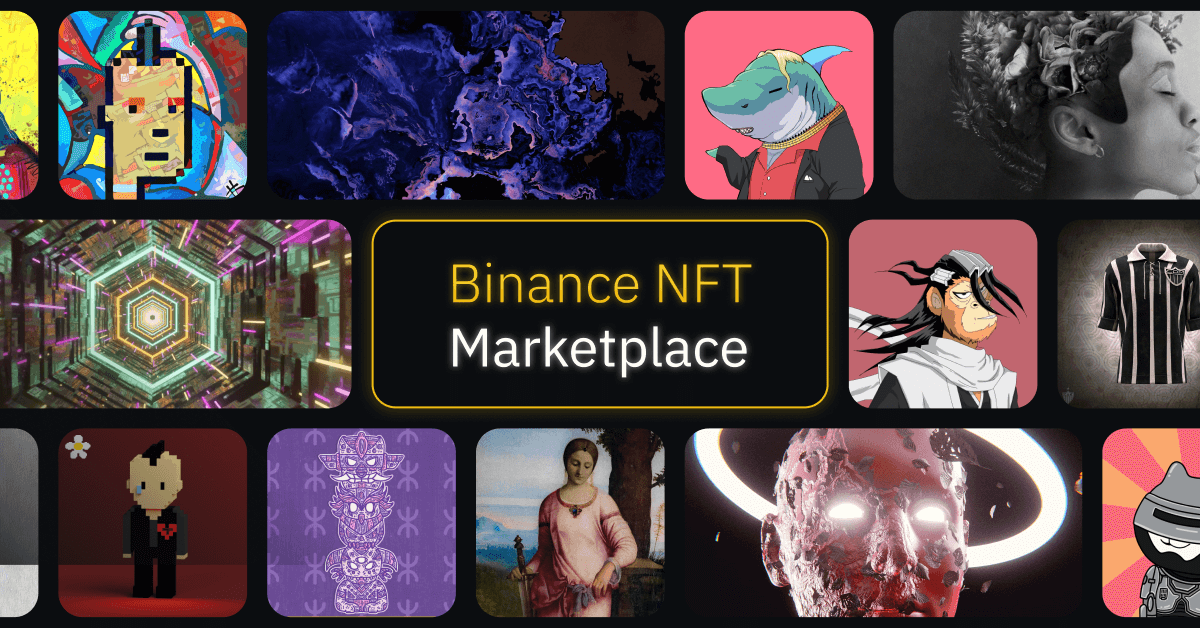 Binance NFT is an exchange that specializes in non-fungible tokens. This platform is owned by Binance, the world's largest cryptocurrency exchange. It operates on the Ethereum blockchain and is hence easy for ownership verification.
Binance has entered into partnerships and unique offerings making it attractive for artists. NFT account is by default available for Binance customers. Users have the flexibility to choose BNB, ETH, or BUSD for transactions based on their convenience.
Why use Binance NFT exchange?
Large userbase
easy integration to Binance crypto exchange
8. Marketplace for geeks: Solana Art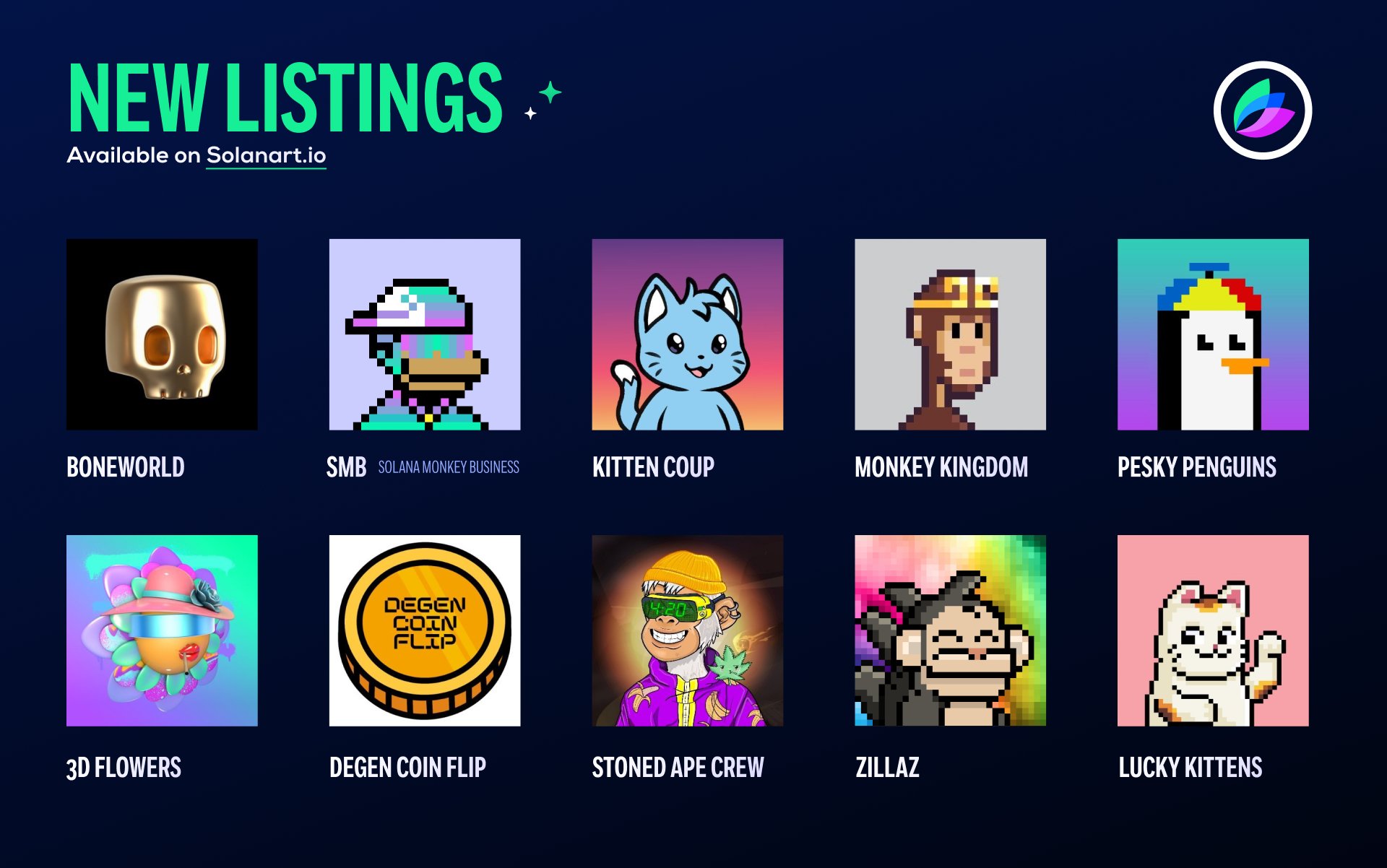 Solana Art is one of the best NFT marketplace on Solana blockchain network. It has a low transaction fee of 3% for every transaction. The marketplace has hosted a number of popular NFT collections like Aurora, Ape academy, and Galactic Gecko.
The artist receives a portion of the revenue when an artwork is sold on the platform.
Revenue sharing is one of the best features of this platform, making it the best NFT marketplace for artists. They also set royalty shares through this platform.
Why use Solana Art?
Wide variety of collectibles
Revenue sharing model for artists
9. Marketplace for Fantom: PaintSwap
PaintSwap is the best NFT marketplace on fantom opera network. This platform provides the ability to buy and sell digital assets based on Fantom opera network. You can also stake your $BRUSH tokens and earn passive income.
PaintSwap is a great place for NFT lovers as it provides a curated, art gallery-like quality and experience.
This site has a reputation for hosting only rare and genuine artworks. The NFT artwork is stored in IFPS and protects the digital assets from replication. This is one of the best app to buy and sell NFT.
Why use PaintSwap?
Low latency and low cost
Create NFT in seconds
Conclusion
NFTs are now easy to buy and sell, thanks to NFT exchanges. These exchanges have lowered the barrier to entry for artists and enabled them to connect with potential customers easily.
This trend is expected to continue in the future also. In addition, artists can now monetize their work with the help of these exchanges.