20 Rabb.it Alternatives & Similar Websites [Verified List]
Rabb.it used to provide a way to watch online video with your friends and family without sitting in the same room. You could watch TV and movies while chatting in real-time.
So let us understand what are the 20 best alternatives to Rabb.it that you can make the best use of!
This is one of the best alternatives to that of the Rabb.it that you can come across with. It has some of the mind-blowing features that one can come across with.
Features:
This site has a great and simple interface to deal with.
Virtual rooms to share stuff,
Get your own chatroom too.
You can easily upload your own videos and manage them at the same time.
Can create or manage the existing chats in the best way possible.
Kosmi allows for creating virtual hangouts with your friends.
Without installation or signup you can easily create a room where you can chat, communicate over webcam and microphone and various other activities that include:
Sharing your screen or browser tab for watching together Netflix/Amazon Prime/Twitch or whatever happens on your screen/browser tab
Watching synced local video files
Watching synced YouTube videos
Start a NES or SNES Emulator which can be played in multiplayer by all room members
Play a game of Quake 3!
Start a Texas Holdem Poker table for having a Poker night with your friends
Start a Virtual Cardtable for playing any cardgame that can be played with a standard deck of cards
Juicebox.dj is a new way of listening to music with friends. It is like your radio that will allow you to share what you are looking at the moment and even allows your friends to listen to the music with you at the same time while sitting at somewhere else place.
Quick Read – 20 Best Websites To Watch Cartoons Online For Free
Juicebox.dj also suggests its users the songs to play. In the upcoming lines, we will tell you the system of how you can start using Juicebox.dj.
The solution allows its users to tune any of the existing channels available on the front page. Most of the channels available on the main page that offers invitation code so that the users can create their own and start building their music channel and after that invite their friends to start enjoying with them.
With AndChill, you can instantly create your own private or public chat room and start watching videos simultaneously with anyone around the world. It provides a simple user interface, including the ability to share videos and audio files with one click.
When you first visit the site, you can browse a list of currently open public chat rooms. You can see what people are watching and how many people are in the room before joining. It is a great way to meet new people or share content with your friends and family.
Syncplay is a different kind of entertainment platform. It is a downloadable program that keeps the common media player in synchronization so that its users can watch videos or listen to music with their friends despite the fact they are sitting at different places.
After making the connection between the media players, Syncplay empowers its users to enjoy all features of pausing, resuming, stopping, seeking, and much more just because of the connection between two media players.
Synaptop is top website like rabb.it that allows you to share files and have fun with your people wherever you are. It was founded in 2010 and is headquartered in Pennsylvania, United States. The site is also available as an app that you can install on your Android or iOS device with ease. You can also access this site on any operating system like Windows, Linux or Mac.
myCircle.TV has a neutral interface and is very simple. It was founded in 2011 and headquartered in England. Creating and joining a chatroom is very easy with this site and you don't have to register or make an account to do so and it is absolutely free.
myCircle.TV also offers a synchronized player and chat service which is cool and you can invite your friends to your virtual rooms to watch videos from top hosting sites.

Another nifty alternative to Rabb.it, BlaTube is absolutely free so you won't have to worry about registration hassles. The novelty factor is that you can share dropbox files, YouTube videos and all other forms of shareable content with ease and grace.
In fact, it is one of the best sites like Rabbit wherein you can also take control of other synced PCs within your private chat rooms and engage with friends and family in a more lively way. Furthermore, there are many active chat rooms where you can participate upon invitation.
As you would have guessed by the NetFlix Party name, this website allows you to watch Netflix along with your friends. You can use NetFlix Party for watching both movies and TV shows while hosting a watch party online.
But unlike other websites and apps, NetFlix Party is a browser extension. Once you have added this extension to your browser, you have to log in with your NetFlix account. After that, you will be able to invite your friends to your watch party without any issues. You can even chat with other viewers in your hosted view party.
But if you want to use this extension for using other streaming websites, then you are out of luck. NetFlix Party does not support any websites other Netflix for your watch parties.
Twoseven – Website to watch videos together online remotely. Watch youtube, vimeo, netflix together. With Twoseven you can watch videos online with loved ones across the world. Watch videos from YouTube, Netflix, Vimeo together while text/video chatting. The next best thing to being together!
Uptime is a fun and social way to watch YouTube together with your friends. Share your favorites and join your friends to chat and watch videos.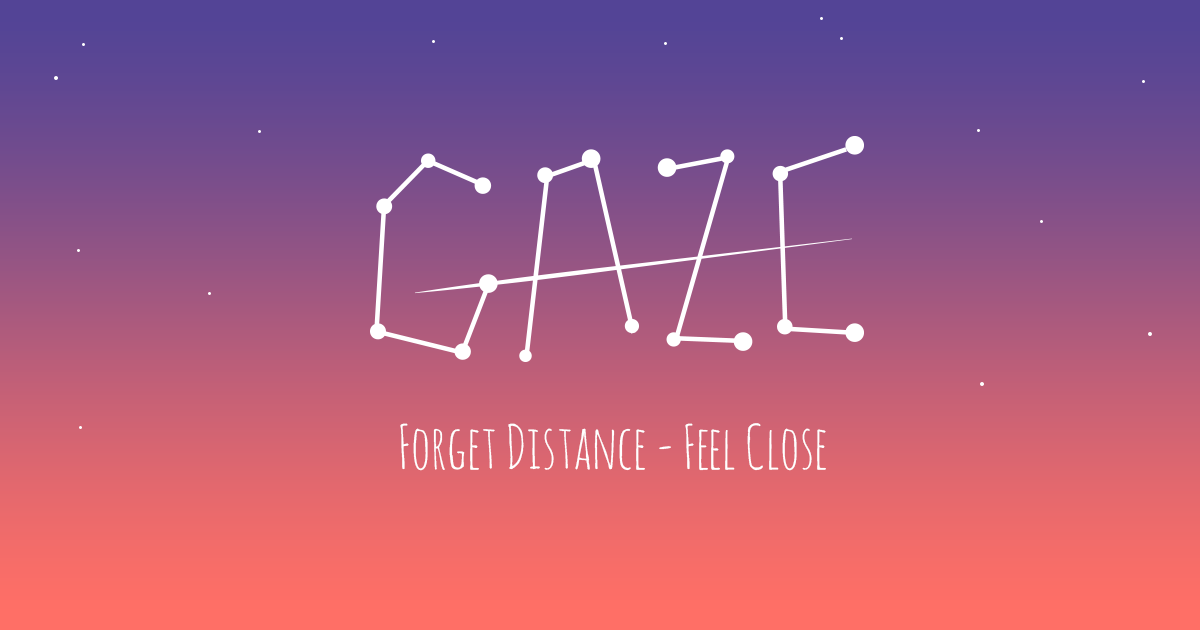 A boatload of commendable features make letsGaze the kind of Rabb.it alternative you have been wanting to get your hands on for a long time. For starters, you can use the site to chat and communicate with pals via immersive text messaging or through video sharing.
LetsGaze rolls out momentary suggestions every once in a while to enhance your streaming experience. What's more, LetsGaze makes it ridiculously easy to share and stream videos with friends and family. You can also play video and audio in multiple formats without any hassles.
ShareTube is one of the simplest ways over the internet for watching videos together. It allows its users to create the playlists of their shared videos and chats with their friends.
The process of watching movies start from creating a room first and inviting the friends and after that joined the entertaining program will start communication without any limitation. The method of beginning work with ShareTube is straightforward and simple that starts from creating a free room without any registration at all.
Airtime is a mobile app that is available for iOS and Android devices. It is designed to let you share everything on your mobile device with your friends, no matter where they are located.
You can watch videos together, listen to music, set up group video chats, or send messages. As with other apps, it only works with supported platforms. You can watch synced video from YouTube or listen to music from Spotify. You can also share GIFs and play games.
As mentioned at the beginning of this article, Kast is the new successor of Rabbit app. Its mainly a desktop computer based software running on Windows and Mac machines and also from a Web Browser. An iOS mobile app is coming soon as well.
Kast is a comprehensive chat and sharing app supporting video, voice, text etc but also can be used to host movie and TV parties with more than 100 friends. You can even play games and share the video gaming experience in real-time with friends.
There is so much to Wavelength that one can hardly imagine of the same. There is absolutely no doubt in the fact that the this has great features for the people all in all.
Features:
Creating chatrooms is really easy on this site.
Streaming videos for free is another of the best features.
You can easily share the videos
Final Thoughts…
These were the best alternatives that you can use in place of Rabb.it for viewing content with your friends and family. We hope you liked our list and found a platform what suits your needs. When you watch something with other it becomes more entertaining there's no denying it that. Right?
Suggested –