10 Best Websites for Interior Design
Interior design involves much more than furnishing homes with lavish decor or picking the ideal furniture shade for your bedroom. It reflects the persona of who is living in the house, what kind of work is done in the office, and so on. As a result, interior design has a significant impact on modern life.
The main purpose of an interior project is to make cozy housing, attractive and inviting areas, and useful workplaces. Most popular interior design websites for budget-friendly ideas will reassure any customer that you are the correct option for them by displaying your elegance, keen eye for detail, and taste in decor. Some of the most appealing and useful websites with the best collection of interior design inspiration are listed here.
Havenly offers amazing engagement with an online interior designer for everything from décor tips or furnishing ideas to complete home makeovers. The procedure begins with you undertaking a theme survey; then, you post photographs and space dimensions. Finally, your online interior designer makes first suggestions for ideas and aesthetics based on your provided data.
Design teams then produce a comprehensive idea plan, including the new decor, homeware, and setup. As a result, it makes the room easier to picture. Furthermore, it's quite easy to communicate. A chat program is available directly on this top-rated website for finding interior design services and professionals conveniently.
What we like: 2D design layout
Best for: Home decor tips
Benefits & Features:
Offers a chat program feature
Provide an option of selecting your expert in the field.
Your design cost is always valid and can be used whenever you like.
Irina Markovskaia is a Russian interior decorator, specialist, and artist. Her personal webpage showcases her work. This is among the basic websites for discovering the latest interior design trends and styles. It benefits from a good balance created by using two contrasting templates. This contrast pairs luxury finishing, such as leather seats or patterned tapestries, with simple and basic decor.
You can see how the designer creatively used spacing to give the layout just the right ratio of room to breathe. The website's graphics and visual effects are all the same. It is a basic aspect of an attractive appearance. This website is a great resource for your interior design investment and a great illustration of elegance. It is also an excellent spot to visit if you need inspiration for your upcoming major project's architecture.
What we like: Excellence in Interior design all over the world
Best for: Luxury Home Makeovers
Benefits & Features:
Great source of investment
Attractive appearance
Luxury finishing ideas
Clear, high-definition graphics, a minimalist style, and plenty of empty space This is what makes this among the most trusted interior design websites for advice and tips. It providesan upscale, contemporary, and thoroughly expert appearance. The user will have no trouble exploring her website due to the clear design, simplistic layout, and thorough content.
It has a fantastic portfolio where users may browse the entire catalog and view her work in its finest definition. It checks off every box for a top-notch interior designer website. It looks good and has everything guests would desire. A call form, a bio, social media links, and a comprehensive list of her solutions are all included.
What we like: A glamorous interior portfolio on the website.
Best for: Contemporary Designing
Benefits & Features:
High definition graphics
Affordable services
Offers expert consultation
As described by Elite Design Studio, their work of art is unique, exquisite, classy, and everlasting, and the website design unquestionably reflects this. You are greeted by lovely graphics and an unending looping display of project photographs as soon as you land on the portal. The photos feature pictures of lavish modern homes and cutting-edge interior design to showcase modern designs.
It is among the websites with a vast selection of interior design products and accessories. Italso includes fascinating pictures that reflect every guest's desire to upgrade their homes. You can go to various pages, such as their about tab, initiatives, phone numbers, and publishing references, by tapping the small bar in the top right corner of the page. We adore Elite's color palette and contemporary style, which feature white, gray, and black complementary colors.
What we like: Theme of the website
Best for: Lavish modern home designing
Benefits & Features:
Attractive graphics
User-friendly interface
Modern designs and ideas
Offbeat Home is among the leading websites for interior design since it clearly conveys the spirit of its company through its user experience. This website radiates warmth, elegant style, and minimalism everywhere you look, from the quirky, artistic brand to the lively aesthetic and quirky font. It also includes fascinating pictures that reflect every user's desire to upgrade their apartments.
This website for interior decoration has the wonderful quality of overwhelming the customer with its sophistication and simple graphics. However, it gives them a sense of comfort. Another excellent technique to increase consumer involvement is the inquiry section. Basically, it's a great website that shows being simplistic need not be dull or undesirable.
What we like: Amazinguser experience
Best for: Sophisticated transformation
Benefits & Features:
Aesthetic font
Fascinating decor suggestions
Minimalistic themes
Decorilla ranks among the top interior design websites since it provides more than the observer could perceive. This site offers interior design options for residential and corporate clients worldwide. Their staff, which includes most of the best interior designers in the business for a lower price, completes all of these deliverables. To enhance the experience, all Decorilla clients have access to elite savings on interiors and color schemes in addition to a free shopping valet option.
Users can thereby affect their surroundings by leaping being motivated. And a free consultation is the first step in the entire process. It is that simple. In addition to traditional interior design offerings, users can sign up to receive email updates with the newest design developments, ideas, and suggestions.
What we like: Brand new collections
Best for: Office interiors
Benefits & Features:
Responsiveness
Reasonable prices
They can finish a venture from start to finish in a few months or less.
This is among the websites with a wide range of interior design styles and themes. It is quite engaging owing to its sophisticated slides of motivational and high-resolution photographs with a modest logo. On their website, every work is presented respectably with easy open data. As a result, the website doesn't appear overly crammed or hectic because of the constant color palette and smart use of spacing.
Its soft and opulent appearance is a result of the subdued color palettes. Ultimately, this interior design website's layout does a good job of capturing the company's look. This flawless interior design website includes shades, home decor, photos, font, and style.
What we like: Easy-to-use interface
Best for: Stylish yet simple home decor
Benefits & Features:
HD pictures
Provides ideas for smart use of spacing.
Offers amazing color themes
8. Nest
A renowned interior designer, Michael Reper, created Nest, a luxury storefront for interior design. You'll find great central components like flexible navigation, dynamic sliders, and photos that slowly transform as you keep scrolling them as you browse the dark and ominous portal.
The benefits rendered by Nest include the provision of textiles, wall tiles, illumination, furniture, and other decorative items. This is the best interior design website for eco-friendly and sustainable decor ideas. The company loves and appreciates the dynamic quality of the stylish aesthetic deeply. Its interiors are therefore filled with modern elegance and a wealth of antiquity.
What we like: Flexible navigation
Best for: Modern interiors
Benefits & Features:
Greatest design catalogs
Provision of textiles
Luxurious feel
Houzz is a more helpful guide than most since it is among the leading interior design websites. To design the shelter of your dreams, you can locate experts, gather inspiration, and make purchases. This is among the best interior design blogs and websites for DIY home decor projects. For instance, place your mouse over a photo you like after scrolling across the gallery. Then, you can tap on the icon next to each shopping object to make the purchase.
A space on smart gadgets for experts is also available on the website. Houzz enables everyone, from DIYers to specialists, to remodel and redesign a house. The website has countless franchises, services, and ideas for creativity. The playful functionality also makes even the most difficult activity seem manageable.
What we like: Leading choice for interior designing
Best for: DIYers
Benefits & Features:
Countless ideas
Easy to use
Offers consultations with professionals
CADA focuses on food courts, eateries, and commercial shops. Comparatively speaking to other design professionals, the CADA website has a more professional aesthetic, representing their target market, which is more structural firms than eccentric artisans.
It features high-quality interior design images, like most interior design websites. The website's graphics are massive, taking up most of the display, and they revolve in a carousel to increase aesthetic value. Instead of overpowering pages, the brand's yellow and black color scheme discreetly enhances them. The website is among the most recommended interior design websites for small spaces and apartments.
What we like: Beautiful yellow and black website theme
Best for: Aesthetic home makeovers
Benefits & Features:
Simple to use
High-quality pictures
More professional in terms of working for corporations and offices.
Conclusion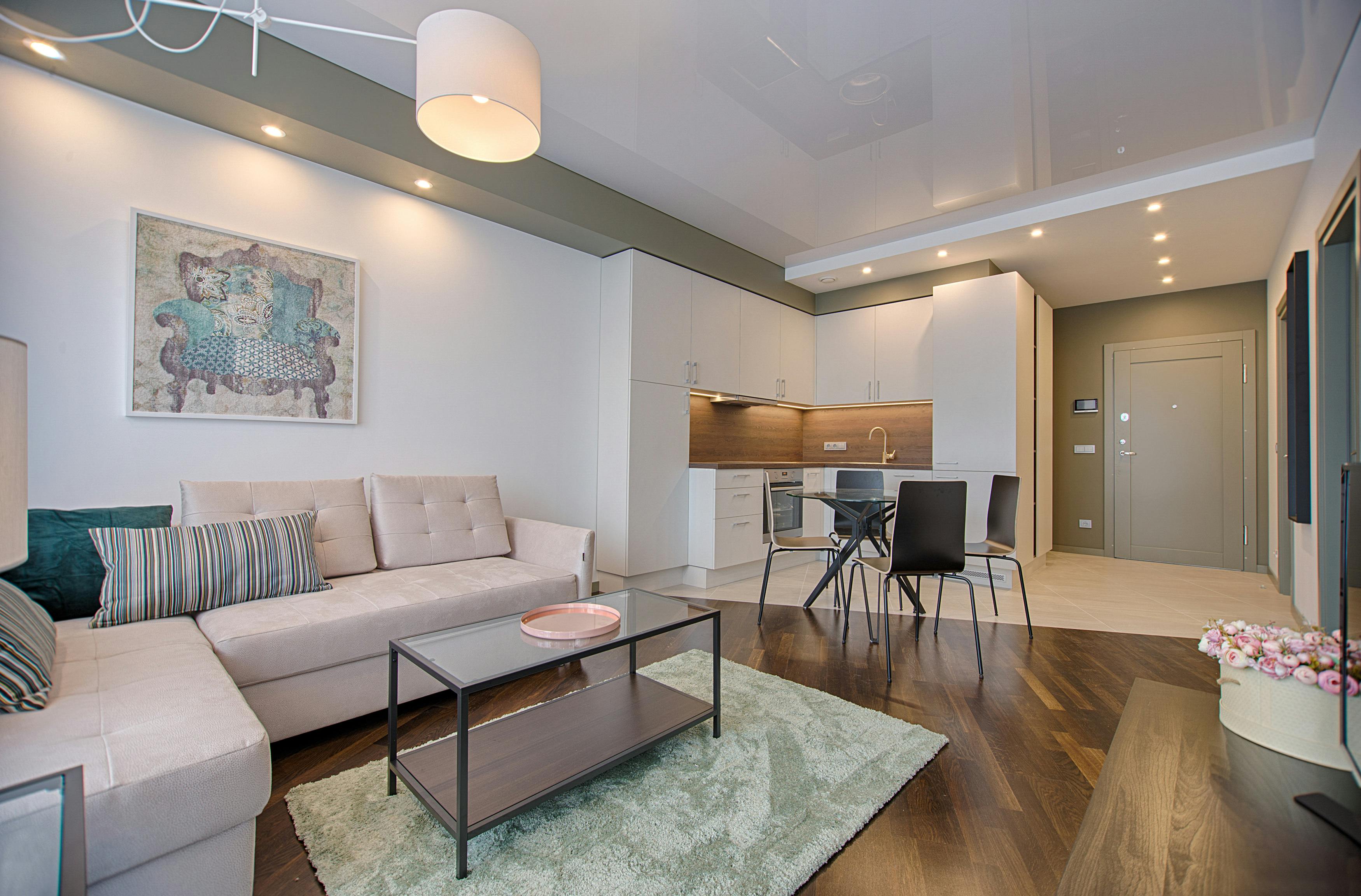 A useful interior design website is modern, motivating, expert, and educational for your viewers. It should accurately give a snapshot of your business and complement your preferred interior design aesthetic.
It should be both visually appealing and simplistic for your customers to utilize, to put it simply. The websites for interior design mentioned in this post are among the finest because of their attractive appearance, attractive layout, readable fonts, and user-friendliness.