How Can Tech Firms Assist in the Cybersecurity Skills Shortage
As business activities become increasingly reliant on technologies and technical tools, organizations become more vulnerable to cybercrimes.
According to research studies, cybercriminals become more proficient in hacking and have easier access to modern technological tools. For most businesses, cybersecurity has become a challenge.
The need for individuals, firms, and the government to improve their cybersecurity practices has increased significantly over the past decade.
Tech firms are especially in need of such qualified individuals who can commit to working with them in reducing the cybersecurity skill shortage. Let's have a look at some of how tech firms assist in doing so:
Understanding The Gap
As important as it becomes for these entities to protect themselves, we can see a massive gap in the system because of cybersecurity skills shortage. The sad truth is that the most crucial characteristic of a successful cybersecurity professional is not easy to learn.
These people must work with unbounded curiosity to build a web of potential cyber-attacks and be vigilant against hackers.
They need to have a passion for solving problems, seen and unseen while maintaining solid morals and ethics so that they don't easily deviate from the actual aim.
These people need to be prompt at decision-making, risk identification, and taking timely action. Tech firms understand that this gap exists and work towards connecting the right professional with those in need.  
Recognizing The Potential
It might be your calling if you wish to pick up technical abilities quickly and have strong ethical principles about protecting people's personal information.
Suppose you're interested in learning about offensive and defensive cybersecurity, as well as risk assessment, incident response, and other essential security procedures and measures. In that case, this could be the course for you.
Qualifications like an M.S. Cybersecurity degree online can help you gain industry certifications, relevant experience, and required vocational skills to work in giant corporations and help them establish sturdy security systems.
Virtual education would also help you enhance your practical abilities while flexibly managing work with studies.
Tech firms realize that their potential candidates have the right qualifications and have comprehensive screenings before recruitment.
Provide Qualified Workers
The next step is for these tech firms to provide their best cybersecurity team members to the firms that need a robust security system.
For instance, IBM announced to train over 150,000 individuals in cybersecurity. They need to ensure that those interested in cybersecurity are not all about technical skills.
Working in the business field requires them to develop some soft skills too. When these people work for giant corporations, they will also have to use their practical knowledge.
Their background shouldn't be bound with technology only, and they should know about jobs in human resources, marketing, compliance and governance, ethics, and cyber policymaking.
Cyber skills are scarce because many individuals in this field have the wrong idea that their work is only limited to sitting behind the computer screen and performing coding.
Meanwhile, some crucial cybersecurity skills include computer forensic skills, blockchain security, knowledge of AI, programming skills, understanding hacking, phishing, other attacks, and communication skills.
Tech firms ensure that these individuals know their job descriptions to prove themselves valuable in the competitive market.
Offer Cybersecurity Training Programs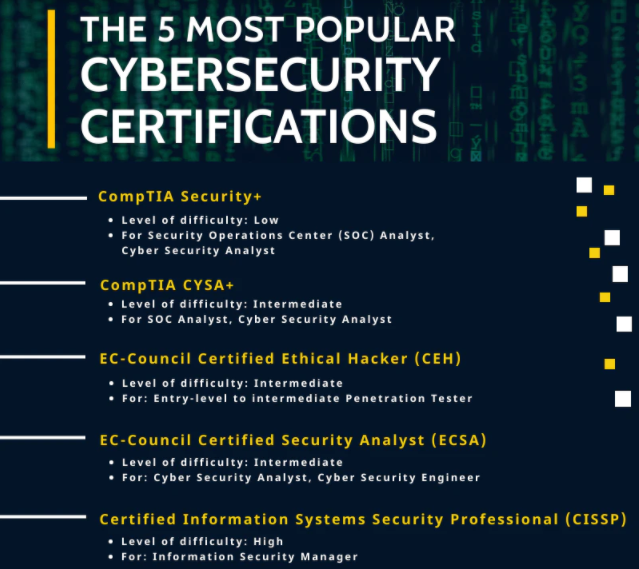 Individuals must be provided with suitable training and have their personal skills base developed to gain professional capabilities in cyber security.
Research studies have shown that the most significant reason behind the skill shortage in cybersecurity was the lack of impactful training programs given to firm employees.
Tech companies could bridge this gap by addressing the issue at hand and offering top-notch training programs.
Businesses could partner with universities and organizations that provide training programs for employees, with an option to choose between on-site or off-site and flexible timing.
For instance, organizations like RedTeam Security allow students to learn about social engineering in their training courses and educate themselves about compressive subjects like planning and reporting cyber threats.
Similarly, corporates could also partner with organizations that link them to relevant local universities which offer cyber programs to employees.
Such education shapes up a highly-skilled workforce and develops a pool of proficient cyber warriors.
It is improbable to eliminate the risk of cybercrimes, especially as hackers become more sophisticated than ever. But with a competent team on their side, businesses can learn to maneuver from cyber threats and avert the crisis.
Review Their IT Effectiveness
As business activities become more and more dependent on digital tools, firms are focusing on getting more advanced and more extensive systems.
Instead of bringing more technical tools, businesses should choose the best and most innovative devices for their organizational activities. However, it might not be the best solution.
Research has shown that invasion in the database is more common in workplaces where the system is left unattended.
So, as the staff tries to overcome the ever-growing cyber threats, businesses could help by building a security team that routinely monitors the performance and activity on their computer system.
Tech firms can be helpful here by providing individuals with the right tools and technologies to monitor their everyday digital activities.
For example, IBM, a large technology corporation, has begun integrating AI and machine learning into their computer system.
It may detect unwanted access and track trends, allowing the company to be more proactive in combating cybercrime.
The IBM security services extend to the team, and it helps in detecting plus responding to the threats. Overall, it makes the information technology system of a company more effective.
Identify Cyber Threats
As technology becomes more advanced than ever, the duty of making it more secure falls upon the tech firms which introduced it in the first place.
These companies are already competent enough to identify cyber threats. They make their employees more proficient in recognizing them, contributing to reducing the cybersecurity skills shortage.
They educate their employees about different cybercrimes and how to deal with them, such as choosing the most suitable firewall software or antivirus to combat viruses from entering the computer or identifying a DDoS (Distributed Denial of Services) attack before its too late.
They also improve cybersecurity awareness by teaching their personnel to avoid human errors that lead to security breaches.
They assist in making the digital world safer by recommending strong passwords. They ensure that their computers do not have open networks that unauthorized personnel may readily access.
Conclusion
In conclusion, tech firms are considerably more accountable for cybersecurity threats because they introduce new technologies.
Hence, they take up the responsibility of reducing the shortage of cybersecurity skills. They encourage their employees to learn more about the subject and become competent in identifying plus eliminating cyber threats.
Suggested Reads –