5 Ways to Increase Instagram Engagement
At present, Instagram is the sweetheart of all social media lovers and marketers. And there are reasons behind this. 13% of the worldwide population is on Instagram, and 80% of them follow different brands.
User engagement on Instagram is also high, boasting 4.21%, 10x higher than Facebook, 84x higher than Twitter, and 54x higher than Pinterest. But these impressive topline statistics are now considered mere figures.
This is because experts are of the view that the marketing potential of the platform has declined due to reduced engagement and also because of competition from the new challengers.
This is one of the main reasons marketers are constantly on the lookout for ways to increase engagement. This has been made possible to a considerable extent by using videos made through Instagram video editor.
Read on to know the proven ways of making an influence with the Instagram audience and building a lasting and robust engagement organically:
Know the Right Time to Post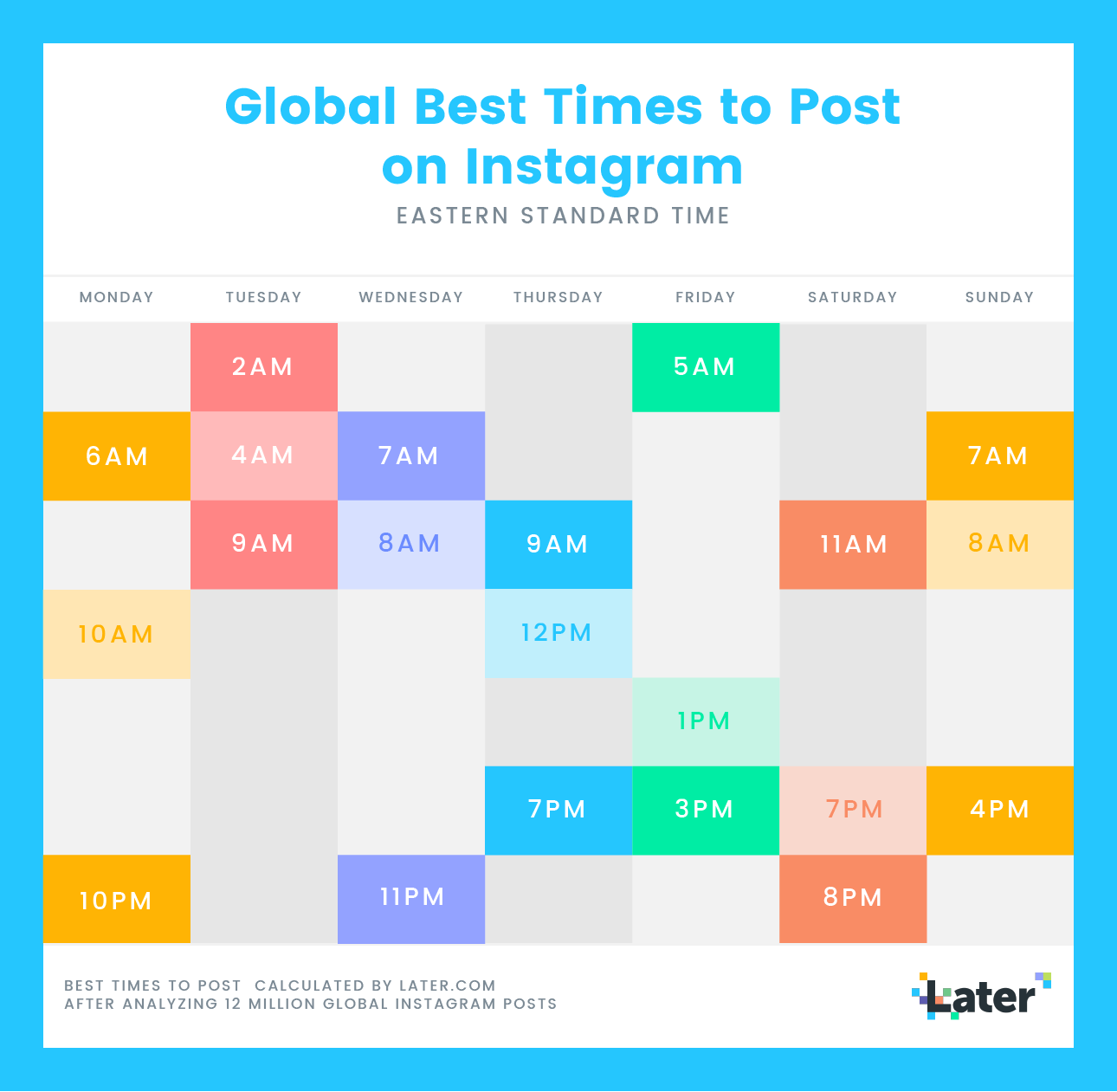 You might not be aware of the fact, but you can indeed limit your Instagram engagement by choosing the wrong time to post your content. Also, not posting consistently can be a significant setback.
A quick way of increasing Instagram engagement is by posting when the audience remains most active. This will be a win-win situation for you and your business marketing efforts on Instagram.
The algorithms at Instagram love those posts that can generate proper engagement within the shortest time possible. And these posts will also move right on top of the feeds of the followers.
If you want your posts to perform this way, you will have to spend a considerable amount of time tracking and monitoring all Instagram analytics. This will further help you in learning about the right time to post for the audience.
Delve Into Creating More and More Visual Content
Instagram Reels– it is one feature that has helped marketers garner massive success for the products and services. And this feature shows no signs of slowing down as of now.
This comes as great news for businesses that have still not tried out Instagram Reels for driving viewers to their videos.
Keep in mind, the more visual content you incorporate into your content marketing plan, the more guaranteed you can remain about increasing engagement on your profile.
Now, if you think that it can be daunting to create a video, you are wrong. That's because there is the availability of different video-making tools that can help you make the most stunning videos in a few seconds.
And yes, if you are into using the Instagram Reels bandwagon, remember the videos here are designed to be fun and fast. So, you can use them in your best interest to captivating the audience with different varieties of content.
Instagram Reels is one of the best ways to experiment with bite-sized visual content, explore innovative video features, and engage with the community.
Get a Face For Your Instagram Handle
Of course, your Instagram profile should have a face, but only if it works perfectly fine with the niche you are serving. If you are still not convinced, know that Instagram posts featuring human faces have a 38% chance of attracting comments and receiving likes.
That's because people are in love with people. The followers on Instagram like to connect with the other followers.
If your Instagram handle has a face, people will connect to you to feel more personal. This way, they will engage with your content as well.
Keep Posting Consistently
Have you ever wondered how you can entice people to keep coming back to your content?
If you do not know, there are several ways of doing this. One good way of building loyal followers on Instagram and keeping people completely entertained is by posting regularly.
If you keep posting regularly, your followers will know that you are loyal and committed to your business. not only this, they will also see that you care about your customers.
And there is nothing more attractive than a brand that is passionate about what it does. And yes, there is also nothing more inspiring than a brand that keeps posting something new constantly.
When you post consistently, your followers regularly engage with your visual content, which further helps you build a loyal relationship. Ultimately, it is this relationship that boosts engagement.
Hashtags- Finest Tools for Increasing Engagement
Hashtags are what Instagram is built on. The platform uses hashtags for filtering and sorting content.
Dissimilar to Twitter, where people use just two to three hashtags, Instagrammers have the option of using more than 20 hashtags per post.
Considering that you can use up to 30 hashtags, it is beneficial, but going for too many irrelevant hashtags can make the system consider you a spamming follower. This will further place you at the risk of getting Instagram shadow ban.
Well, when it is about using hashtags most advantageously, use hashtags leading to topic pages in your Instagram Stories, bio, or make them location-based for creating higher visibility.
Content hashtags like location hashtags tend to be highly beneficial in increasing engagement. You don't need to use trending hashtags always. It's just that you must have your eyes and mind on using the right hashtags.
Conclusion
There can be absolutely no doubt in the fact that Instagram is one of the most competitive places. However, there are several ways in which you can increase engagement on this platform.
You must work on the right analytics to find whether the content you are dealing in is of any use at all and whether it is bringing in desired engagement or not.
Remember, audience response is of prime importance, and when the audience responds to your posts, it will automatically drive in more engagement and conversions later on.
Suggested –