How To Build Your First Business Website [Quick Guide]
Without a doubt, any business looking to expand needs to use the best tool that will help spread awareness of their brand and sell them easily. We are talking about owning a website.
Despite the ease of self-building or hiring a developer, many businesses still aren't taking full advantage of being on the internet to sell their goods and services.
If you've already decided on turning your brick-and-mortar business into an online powerhouse, this article will help you make it as effective as possible.
Here are a couple of things you need to focus on to make the most of your website in the very beginning.
Steps for Building Your First Business Website
Make good quality content
One thing many online articles will tell you is that "content is king."
A website with well-written product/services text and value-ridden articles will catch audiences faster and keep them occupied well enough to purchase from you.
Online ads that point towards an article only work if the content adds value to the reader.
You either need to do it yourself or hire a content expert/firm to make your content quality shine. A full-pledge web development team also includes this as part of their service.
Website design matters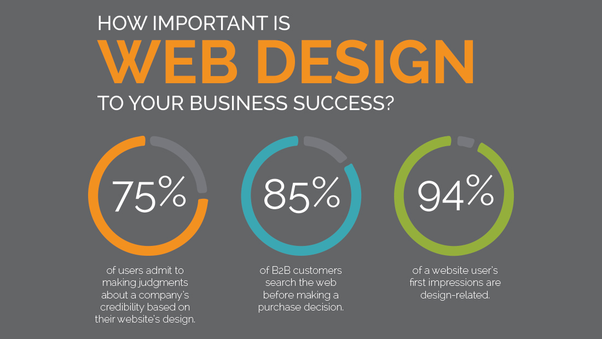 The general advice is to choose a beautiful font, use harmonizing colors, and utilize great images instead of focusing too much on the layout. The right use of text and imagery makes the web beautiful, and your startup looks good.
Often, businesses will focus too much on layouts to differentiate themselves from competitors. It won't make you stand out so much that people would jump ship just because of the layout.
In reality, this can make your website look bad if the technical execution isn't done flawlessly.
Invest in marketing
After putting up a website, many business owners feel that people and profit will start pouring in – it's rare for this phenomenon to happen.
Without marketing, an online business is likely just to be ignored. After your website is live and nobody visits it, search engines won't think too highly of it, which will hurt its rankings. Low ranking – low visitor count.
To start gaining traffic, you need to put effort into paid online advertising or social media. Utilizing social media, for instance, is an affordable way to get more visitors.
These are the main focuses you need to consider as you build your first website. If you're a startup company, you might not have a huge bank to have a top web development company build your website for you. However, that doesn't mean you can't have a top-notch website.
For example, if you are based on New Zealand, you can build a website through a user-friendly website builder, which will let you design and build your website from 100+ premium templates.
No design or technical skills are necessary. Plus, it's offered with a 1-month free trial.
After unveiling your website, your online business is only just beginning. See its results and improve on it. Many people don't publish because they want to make it perfect, but this is virtually impossible.
With the right planning, you can minimize issues and proceed with improvements to make your new website a profit-making machine.
Suggested –