7 Hacks to Improve Your New Small Business Online Presence
Starting a new business in pandemic times is challenging enough, but promoting it is even more daunting. Business events are on hold, and buyers are stepping out less.
So you cannot expect to be visible on hoardings and billboards. Other forms of promotions like print ads and television ads may burn a hole in your wallet.
The best option to promote your startup right now is through online marketing. Perhaps, it is the single most effective promotional channel in the current situation.
You cannot grow without a robust online presence because that's where customers are today. But consolidating it is easier said than done, considering the cash constraints of startups. It may be relatively less expensive than traditional advertising but still requires considerable investment.
Moreover, the tough competition in the domain may lead to slow growth. Despite the hindrances, entrepreneurs can still achieve desired growth within minimal time and without spending a lot. Here are some proven hacks that work.
Know what it takes
The first thing you need to do is know what it takes to build a robust online presence for your new business. Since you are a new brand, you will have to start from the bottom of the ladder.
The journey is daunting and rife with competition from established brands. A digital marketing expert can show you the way. You will have to start with a website that replicates your brand and offers the best user experience.
Social media pages take your business a step ahead with the branding plan. Additionally, you will require a complete digital marketing package, including search engine optimization, social media marketing, email marketing, and paid ads.
Follow the audience
Understanding the tactics you need to implement for a successful online marketing plan is only half the work done. You must have a perfect mix that matches the audience's expectations.
Follow them and learn facts like demographics and shopping preferences. For example, brands targeting young people looking for the latest fashion products need to focus on social media marketing. B2B businesses should take a more conventional route with paid ads and SEO.
Both drive visibility and customer trust, which are most important in this domain. Keep close track of your target buyers, and devise your mix accordingly. Also, pay attention to your budget while choosing the tactics.  
Make it a part of your startup plan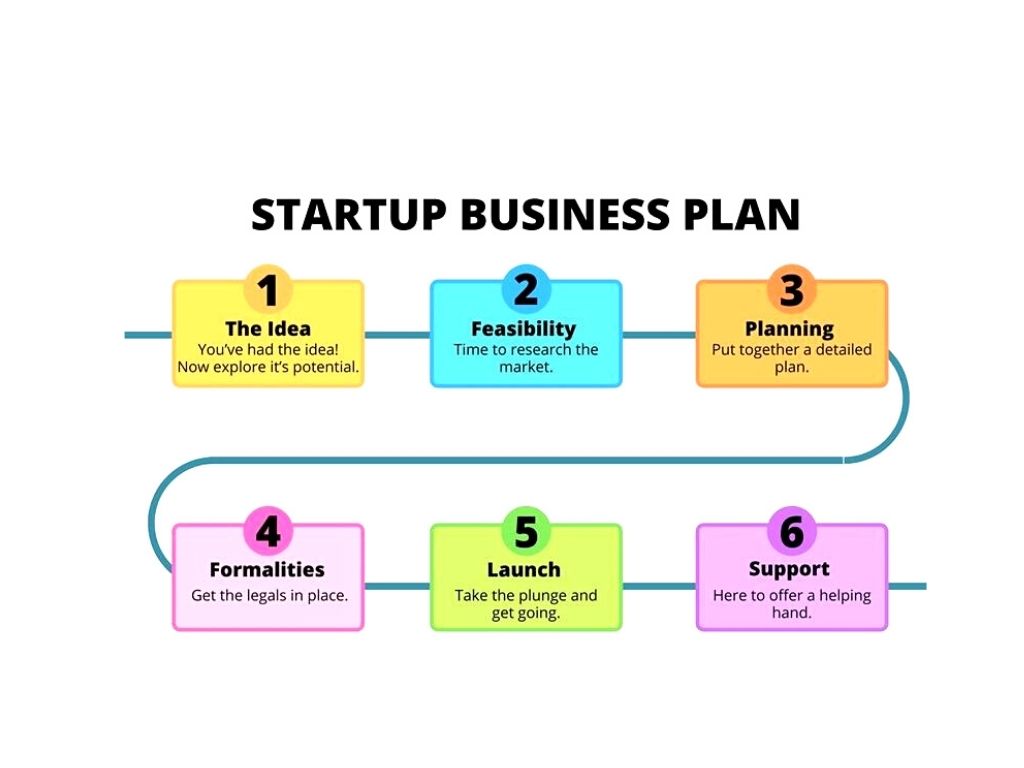 Once you have a checklist of online marketing strategies ready, you will realize that it will need a lot of work and investment.
It makes sense to include the entire requirements in your startup plan so that you can budget for them. You can save time and effort by using business plan software instead of working from scratch.
For example, Cuttles is a fully interactive business plan software you can start with. It can help you lay the roadmap for your startup's journey, factoring in elements like investment, processes, team, and more.
Adding online marketing to the mix will help you come up with a realistic budget right at the start.
Focus on quick-growth areas
The best piece of advice to accelerate your online reach is by focusing on the high-growth areas. Like any other form of marketing, this one too has different tactics that deliver results at different paces.
For example, social media marketing can broaden your reach quickly and with minimal investment.
You only have to post compelling content on your community pages, and your followers will do the rest. They can propagate your business faster than you think.
Similarly, paid ads can fetch you quick leads, but you have to be judicious with the spending. Organic SEO offers sustainable results with small spending, so it is worth considering for the long term.
Leverage customers
Your customers can play a significant role in extending your online presence. The approach is ideal for new businesses because it gets results without investment. Real customers can spread the word quickly by posting positive reviews and product stories online.
You only have to encourage them to share the word. Ask directly or offer incentives because the effort is worthwhile. While a quick result is one benefit you cannot ignore, customer reviews go much further to enhance brand credibility.
Potential buyers are more likely to trust real customers rather than brand promotions. It makes your customers valuable promoters without spending a dollar.
Stay ahead of trends
When it comes to building a robust online presence for your startup, staying ahead of trends is not a choice. You have to be present where customers and competitors are. Unless you do it, you can miss out on visibility and reach.
At the same time, you must do things that are most likely to impress the audience. For example, video marketing is in vogue right now, so it should be a part of your strategy. Posting compelling videos on social media and video-sharing platforms is a good idea.
They can drive far more engagement than textual content. Use creative ideas like customer reviews, brand stories, and product tutorials to create videos.
Similarly, businesses in domains like fashion, travel, and fitness must invest in influencer campaigns.
Avoid going overboard
Another helpful tip for startups looking to win the online branding game is to take things easy. You may feel tempted to cover all the platforms at one time, but going slowly is the best way. Doing too much too soon can make things hard to handle, and the entire plan may fail.
Moreover, it can press your budget too hard. It makes sense to start small with a few promotional channels and gradually add more. A website is essential for the first stage.
You can have an SEO plan and focus on growing your reach across social media channels. Try to look for free tools that work without costing anything.
Building a robust online presence for a startup requires more than the conventional approach. You must implement a growth-hacking mindset that delivers quick results within budget.
Follow these measures, and you can easily take your brand to the top.
Read Next –