CRM stands for Customer Relationship Management.
This is customer relationship management and your employees.
And what is CRM for?
This is software that helps optimize the work of the sales department and internal processes in the company, which eventually leads to increased profits.
According to statistics, the introduction of a CRM-system increases the annual business income by an average of 20%, but that is not all. The benefit of introducing such a system extends to all processes within your enterprise, because your costs will decrease:
For employee training;
Error correction;
On communication, etc.
Sounds, of course, tempting.
–How does CRM work?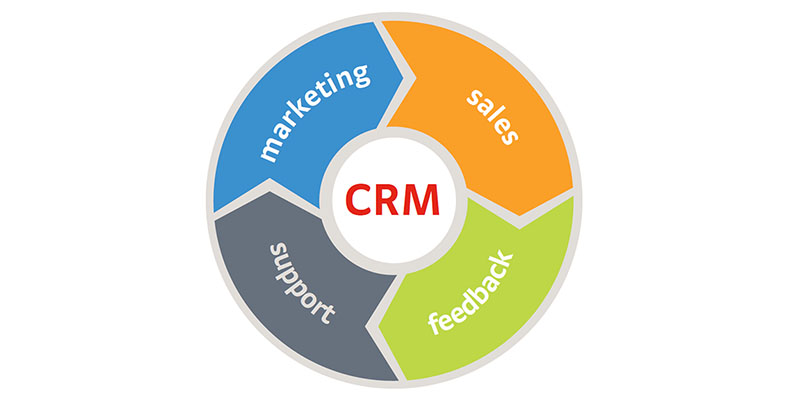 It follows a simple sales scheme. Everything is clear- there is a sales manager, your product, and a client who buys the product directly from the buyers.
There is a manager on the top who communicates with the client to call, enter into a transaction, make payments, listen's valuable feedback, etc.
The main issue raises when there are lots of customers and managers out there. It can lead to a lot of confusion and disturbance while making relationships with customers.
Keeping in your head everything you need to do, who to call and when it is merely impossible. In the recent 90s, these problems were solved rather only: managers kept notebooks customer contacts were recorded there, and they were dialed.
Unfortunately, the vast majority of companies continue to do so, losing customers, profits, and sometimes even sales managers, along with the entire client base.
They do not know about the possibilities of CRM. Studying this problem, we came to a simple conclusion – the owners of the companies, having created a working system many years ago, do not want to change it just because it "works."
Working with the CRM system leaves a positive impact on the control of the sales department that will relieve the unnecessary workload on managers.
Most of the routine processes including the execution of contracts, commercial offers, and specifications, can be automated and not waste valuable time on employees.
The program will store all the information on your clients and transactions, as well as for analytics, statistics, and reporting, which will be built dynamically based on incoming data.
Quick Tip – Also, checkout Keap Review – A Best CRM Software for Businesses
With the help of CRM you can live without red tape and delay:
keep records of the number of calls, applications, and customers in general;
automate internal business processes (set tasks, schedule appointments, do mailings and control the execution of affairs);
effectively manage all transactions;
Understand at what stage each customer is placing an order;
determine how many clients each manager has at work;
Explore the

reasons customers refuse your products

and services;
analyze at what stage you are losing customers and why;
Create convenient conditions for cooperation for both your employees and customers.
But that is not all. Many modern CRM systems are integrated with other programs that you use for business – for example, corporate mail, 1C, and other useful services.
Yes, if:
Every day, your employees perform many tasks, and some of them tend to be lost/forgotten/put off for later.
You cannot figure out what is going on in your sales department.
You need to take many actions to complete the sale.
Your employees work not only in your office, but also in other cities, or you want to open branches.
You have a highly competitive market and, having reacted late to a client's appeal, you lose it.
You have long-term projects with clients (more than six months).
You actively promote your company on the Internet, use many systems for this, and conduct analytics.
You can do without implementing CRM if:
You have a

small business

with a turnover of fewer than 1 million rubles/year.
You have less than five employees.
You have a simple retail business (bought-sold) and disposable sales.
You do not want to learn anything new, and you are satisfied with the results of the company.
If you still do not have a clear understanding of the appropriateness of implementing CRM for your business, we will help you make a decision. The specialists of our company will advise you accurately on your occasion and suggest the best solution.
Suggested –