With over 660 million members, the professional networking platform of LinkedIn has become the go-to website for sales and marketing personnel.
The sheer volume of professionals all on one network should be enough to tempt you to include LinkedIn among your marketing strategies to improve sales.
If you're still on the fence, here are three more reasons to start using LinkedIn for your B2B marketing efforts.
It's all about context
Firstly, you have the benefit of context with LinkedIn B2B marketing.
Unlike such social platforms as Instagram and Facebook, where the main goal is to browse your nephew's cutest baby photos or find out what your old school friends are up to, users sign up to LinkedIn to seek opportunities as business professionals.
LinkedIn members may be seeking training software for their staff or a time-management solution for their business.
When you engage in B2B marketing on LinkedIn, your ads will appear in a news feed that is full of recommendations, peer insights, business tips, career training, expert advice, and industry news. Your industry blog would fit perfectly among the other discussions about the next industry conference and how to behave in the workplace.
When your lead generation ads appear on LinkedIn, it's shown to those who are looking for their industry to improve.
When it's displayed on Facebook, it's viewed by those who are looking for cute cat photos. It could even be the exact same person, but on which platform would they are more likely to fill in their details in order to download a business-related case study or white paper- when in work mood or in relax mode?
The Four Ps of Marketing come into play here. Just as important as the Product, Promotion, and Price of your ad campaign, is the Place where your campaign is being shown, and where your prospect first comes into contact with it. That's just one reason for using LinkedIn for your B2B marketing activities. On LinkedIn, the first contact is made in a venue where your prospect is already in a business frame of mind.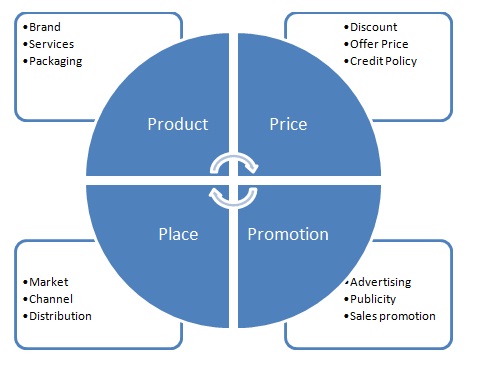 Take advantage of your own data
If you already know the people who you want to market to, you can just upload an email list, and each record will be matched with their user profile on LinkedIn.
If you have a list that successfully matches a minimum of 300 profiles, you will be presented with a Matched Audience that you can promote in your LinkedIn campaigns.
Another interesting method of leveraging the robust tools on the platform is account targeting.
By uploading a company names list, you can easily market to specific companies. To improve your match rate, you simply pair the URL of a homepage with the company name.
Then there are Lookalike Audiences. To reach individuals similar to your current customers, you can upload a customer list before creating your Lookalike Audience.
Lookalike Audiences, Account Audiences, and Matched Audiences can all be assigned with exceptions, as long as they meet the match threshold.
It's an effective method of excluding existing customers or competitors from your marketing campaigns.
By inserting LinkedIn's Insight Tag into your website's code, you will be able to retarget to your website's visitors.
Once your ad has exceeded the threshold, the tag also provides you with the ability to view specific and actionable data on your audience, including the job titles that engaged the most, or the functions that saw the most clicks.
Exact targeting
LinkedIn sources much of its ad targeting data from its users directly.
If used in the right way, this exact real-time, first-person, and actionable data will see your company appear in front of your audiences with the most value.
The targeting options are almost limitless on LinkedIn, and that also goes for targeting strategies.
Before you begin a campaign, you should carefully think about the targeting parameters that will reach your audience most effectively.
Using more than one IT job title, for example, might well reach those with the targeted job title, but it might not reach those who carry out IT functions but have an unrelated job title, or their job title is simply obscure.
A way to resolve this is to apply the Function parameter rather than job titles. Or you can apply Skills.
But which option is best?
You can use strategic testing to determine which targeting parameter and audience combinations provide the most results.
Here's what you do.
Create separate campaigns using the exact same budget, copy, and creative.
Then assign a different audience to each campaign.
Finally, make frequent tweaks to audiences in order to achieve optimal performance.
Suggested –