The latest version Lollipop 5.0 of Android brings a completely new design, battery-saving features and native multi-user support for phones and tablets.
This release is packed with new features for users and thousands of new APIs for developers. It extends Android even further, from phones, tablets, and wearables, to TVs and cars.

For a closer look at the new developer APIs, see the Android 5.0 API Overview.
Overview: The multitasking view now has a new name, Overview, and a new Material Design look. Each app is a big card, stacked up, and you can scroll through many more recent apps than you used to be able to. But the best feature is that any app can create multiple "cards." So, for example, when you compose a new email your inbox is still in the overview, so you can switch back and forth between tasks in a single app.
Material design:
The best and most obvious feature in Lollipop comes last. It's a complete redesign that we already got a good look at this past summer, but there are new designs pretty much everywhere. One example: the contact card. Android adds a dynamically-created color overlay to each photo based on an accent color from the photo itself. Red lipstick, red overlay. Orange sweater, orange overlay. It's a nice touch.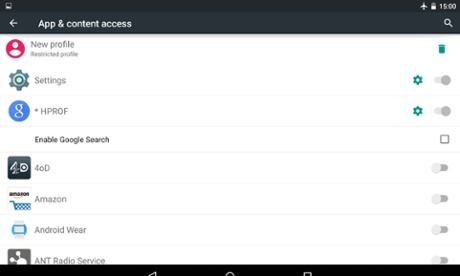 Notifications:
Notifications on Android L are getting an overhaul, so only the more relevant information about your apps is being presented. The notification panel is being merged with the lockscreen so you can see what's going on as you pick up the phone, and a simple swipe up takes you into the phone.
Imagine that the lockscreen is similar to the notifications panel now, and you're pretty much there.
Android L will also learn from you, working out what you look at and interact with more often to prioritise that notification.
Document-centric apps:
High-performance graphics:
Android in the workplace: